The David Bowie Story pt. 2
Moving swiftly on in our David Jones mini-biography (
part 1 here
) we find the young David still struggling somewhat in his apparent mission to become an arty-folky-spaced-out-rock-n-roll-star, meeting a lot of interesting people but making a few mistakes along the way.
Since his debut album, Bowie had met and worked with Lindsay Kemp, dancer choreographer and all round arty-bloke who taught him a lot about body movement, theatre and
mime
(although Kemp didn't like that term much). This more or less resulted in Bowie making the
Love You Till Tuesday
mini-movie, which included a new song what he had written called
Space Oddity
. He even did a special scene for the movie to accompany the song, effectively making it one of the world's first purpose made 'promo-videos'. The song also went on to become Bowie's first hit in 1969, despite a veto by the BBC who thought it would bring bad luck to the impending Apollo mission which was to put a man on the moon for the first time. The song was inspired by space travel, Kubrick's
2001: a Space Odyssey
released the previous year, and was also an apparent allegory of a drug-induced 'trip'. Far out man, planet earth is blue. Whatever it was, it was Bowie's first taste of stardom, even though he was to remain a 'one-hit wonder' for a few years yet. The album obtained modest success but in its confused use of styles and subject matter, the NME rightly described it as "vastly incongruous".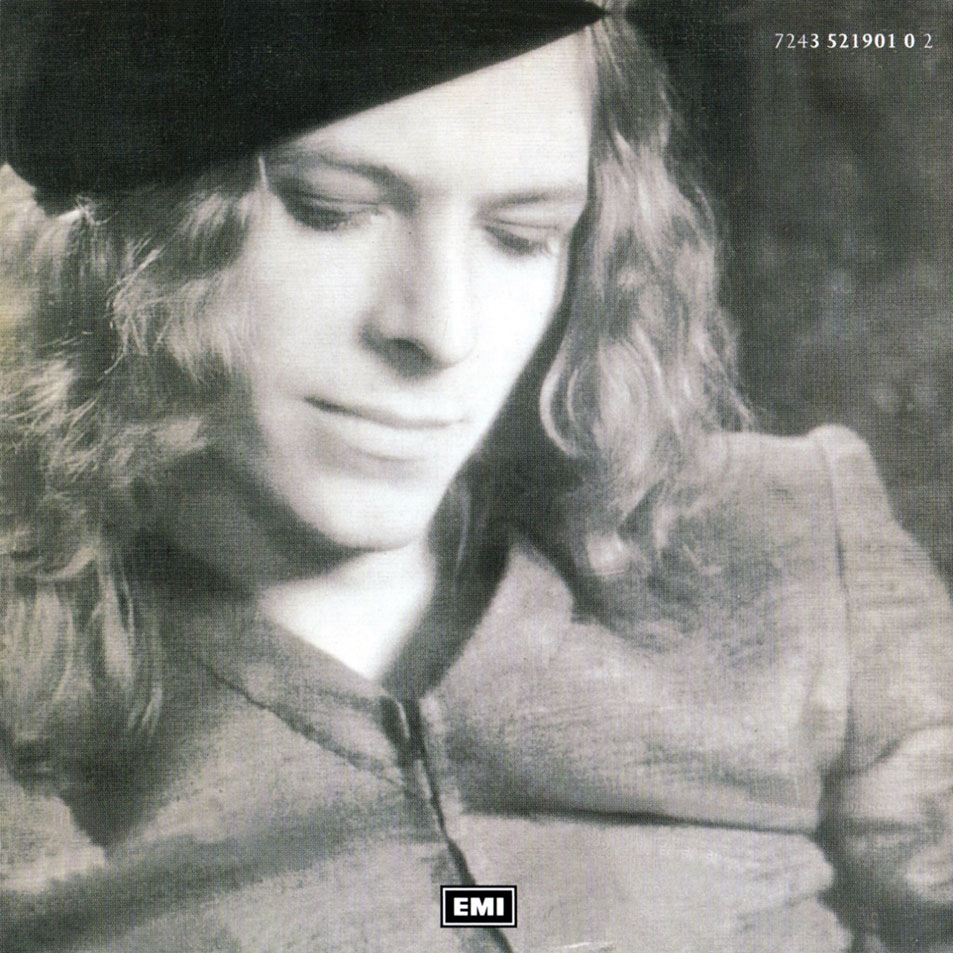 But on with the 70s, and a new rather nihilistic lifestyle for Bowie who had also met up with the flamboyant American citizen Angela Barnet, whom he would marry and soon have a child together. They resided in the "art deco/art nouveau"-decorated Haddon Hall in Beckenham, where they would frequently entertain musicians, artists and various nightclubbers in a totally, er, free and open way. Bowie had in fact manged to assemble a group of trusted musicians to form something like a proper band and in 1970 released
The Man Who Sold the World
, his third album which featured a more 'rock' style although still leaning towards the folk-psychedelia of previous work, Bowie was still trying to find his way in the new decade and the changing world. In the UK the album fared even less well than
Space Oddity
and failed to spawn a hit single, even though the title track would be bizarrely re-purposed for a cover version some years later for British
petite-chanteuse
Lulu.
Interest for Bowie grew with the album in the US however, and a promotional tour was organised in the early months of 1972, where the artist frequently showed up wearing a ("man") dress as on the UK album sleeve, exploiting his 'androgynous' tag and generating much interest. The trip was also fundamental in Bowie 'discovering' two American artists Iggy Pop and Lou Reed, as well as meeting Andy Warhol, with whom he shared a revolutionary approach to art.
Bowie returned to the UK to make another album
Hunky Dory
, released just before Christmas 1971, which was perhaps his most commercially viable to date with songs like
Changes
,
Oh You Pretty Things
and the epic
Life On Mars?
, all of which would later become Bowie 'classics'. Critics were generally enthusiastic although the public still couldn't quite handle the quirkiness and eccentricity associated with the artist which runs throughout the album. Although
Hunky Dory
now stands as a milestone in his career and the development of 'art-rock' and many other genres, Bowie was still very much finding his way. Referring to
Hunky
, Bowie declared many years later "I'm getting it, I'm finding my feet. I'm starting to communicate what I want to do. Now: what is it I want to do?".