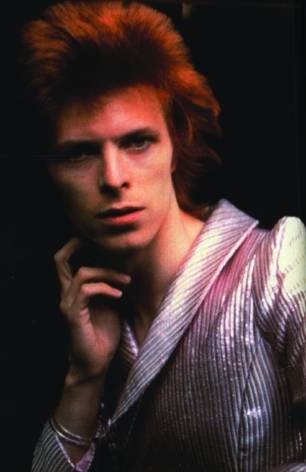 the David Bowie Story pt...
Morning viewers. Sort of forgot I was doing a '
David Bowie Story
' feature here, but I seemed to have abandoned it at the end of the 70s, partly because most already know about what happened Bowie-wise in the 80s, and that famously, not all of it was particulary good.
So anyway back tothe 70s then with this recently recovered rare TOTP
pièce,
the discovery of which got
plenty of news coverage
just before Chrissmus. Enjoy, and party like it's 1973..
(
note: band performance aside, check out white kid trying to dance like much funkier 'coloured' counterpart at approx. 1:51 in .. hilarious)